This photo chapbook documents a collective performance of forgetting. Over the past century, Americans have shifted the type of knowledge we have about food drastically, and our relationship with eating oscillates between panic and pleasure. These photographs are based on what I call eating amnesia—how our bodies and our social communities have forgotten ingrained habits of how and what to eat, despite a kind of media simulacrum which reinforces anxious, hyper consciousness of food.

Digital offset printed book, 9" x 6", 2016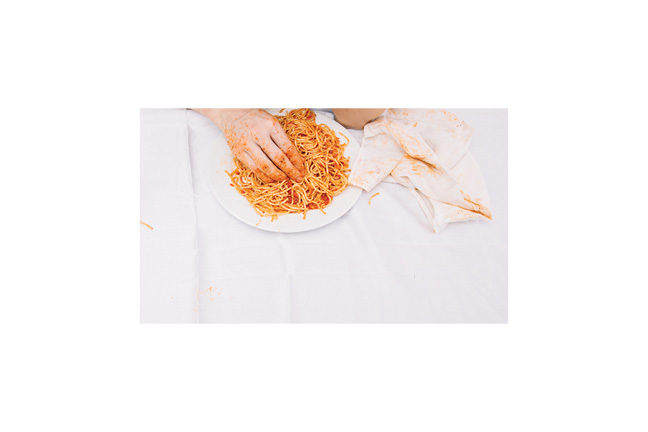 models:
Jacob Musselman, A.M. Bang, and Samantha Widder.